13 Dec 2017
Events
5 years ago
Foundation to Year 3 Christmas Show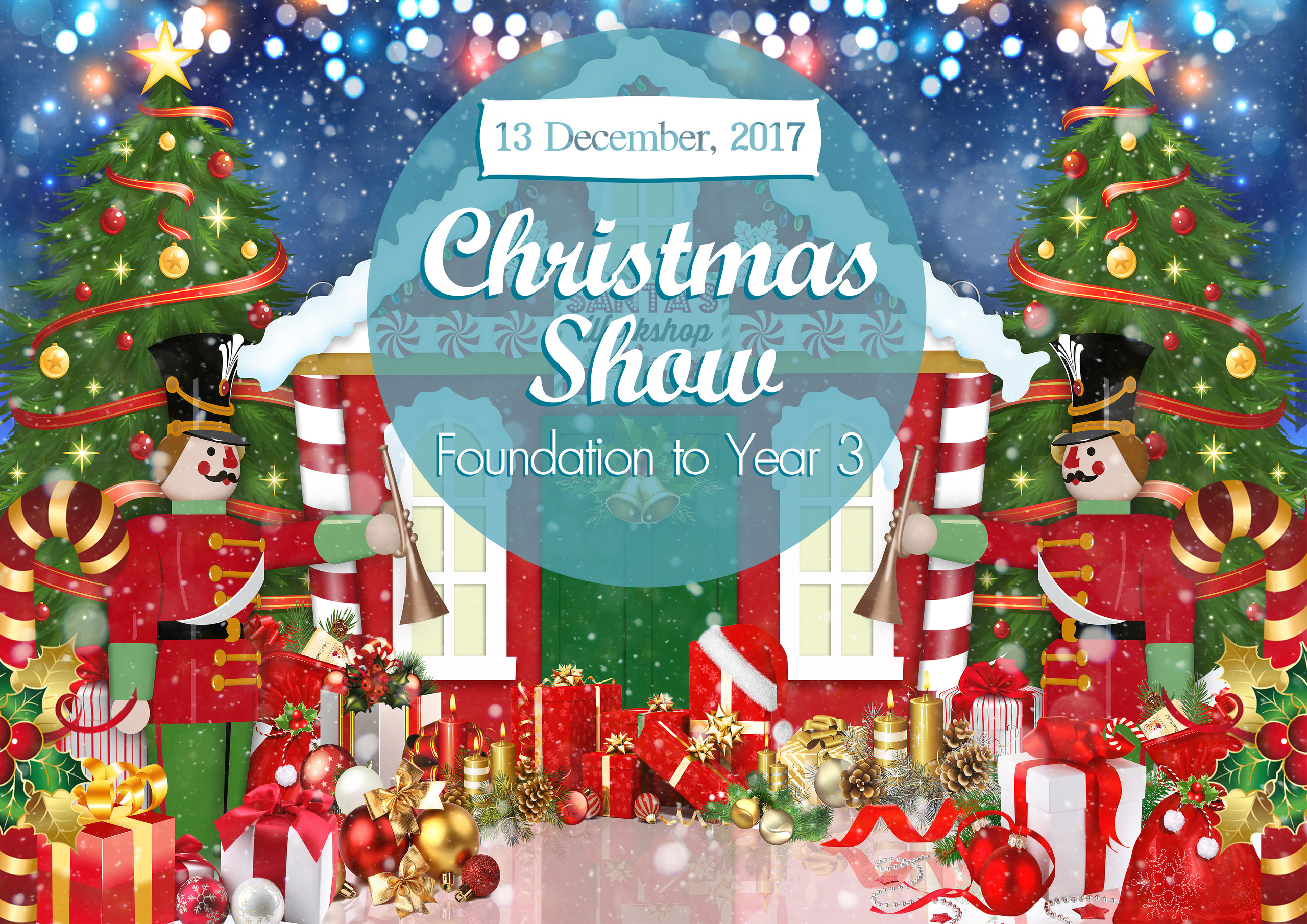 Foundation Christmas Performance Programme
By Mr Andrew Whittaker, Head of Foundation and Primary
Children in Foundation and Years 1, 2 and 3 are busily practising for their Christmas production which will be performed during the school day on Wednesday 13th December; I look forward to seeing you all for what promises to be two fun and exciting shows.
Teachers are requesting that parents drop off their child and then leave to avoid large crowds of people that are not directly involved in preparations. Fot this purpose, we have organised a waiting area in the dining room where parents can have a morning cup of coffee, tea and a light snack.
No seating reservations need to be made. The area for parents to sit will be the middle section and will be clearly marked.
Please also be advised that the school has organised a photographer for the event. A full album of photos will be available on the Facebook page one week after the show.
Foundation Performance Programme:
08:00—Bring your child to their Homeroom so they can prepare for the show.
08:15—Parents are welcome to a Christmas Parent Coffee morning in dining room while you wait.
09:00—Parents please take your seats in the Sports Hall.
09:05—Performance begins.
09:40—Students are accompanied back to classrooms. Parents please wait to leave once students have already left the hall.
Year 1-3 Performance Programme:
01:45—Parents please take your seats in the Sports Hall.
02:00—Children are seated in their places in Sports Hall.
02:10—Performance begins.
03:00—Performance ends: students will make their way to the classrooms to change clothing.
03:05—Parents leave after students have left to collect their children from classrooms.