04 Jul 2016
Events
7 years ago
Summer Camp 2016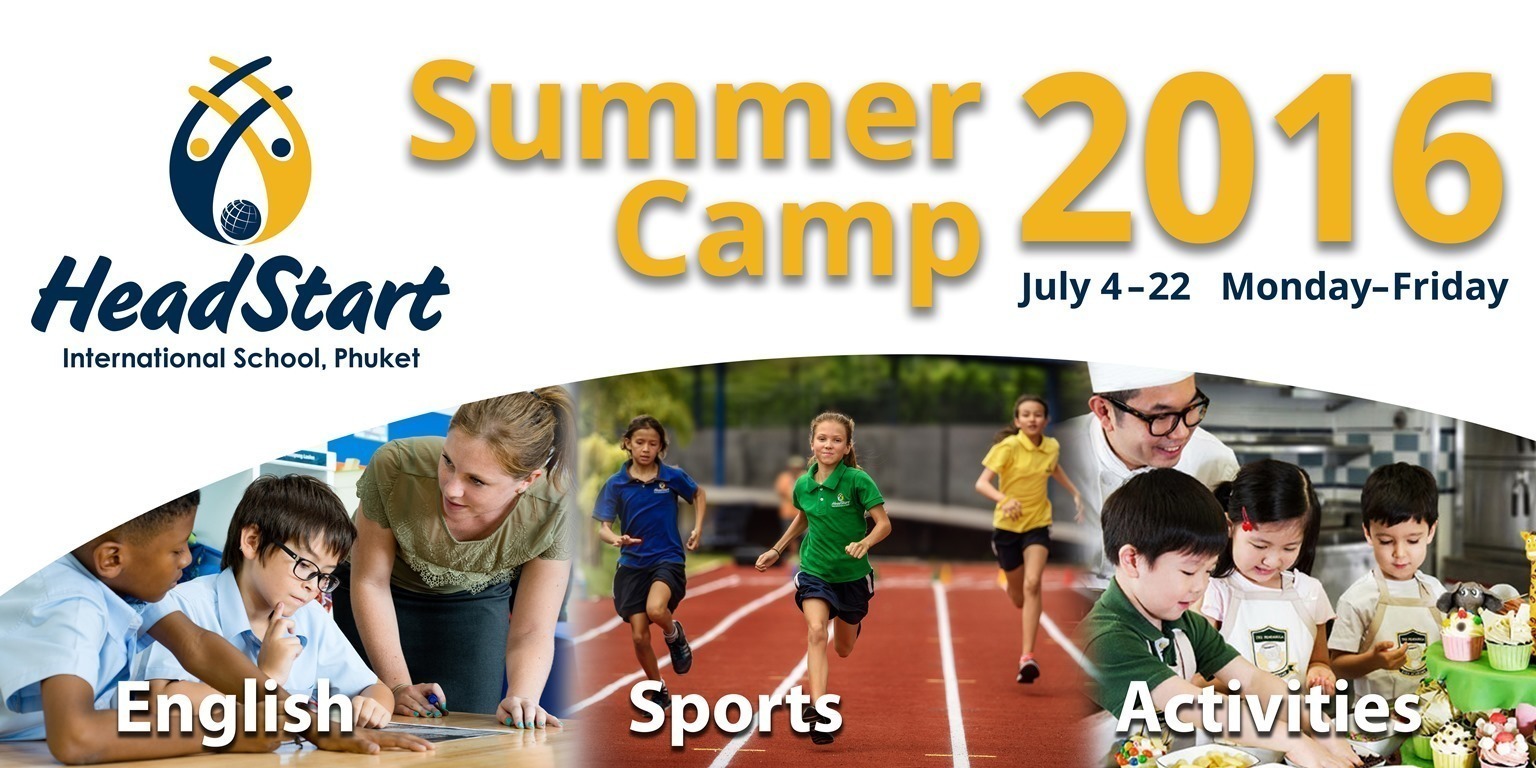 Do you have plans yet for the coming summer holidays?
We are happy to announce HeadStart's Summer Camp 2016 which will run for a total of 3 weeks, right at the beginning of the summer holidays, from Monday the 4th of July until Friday the 22nd of July. We ask everyone who is interested in joining this Summer Camp to sign up at the Front Office before the end of May.
Summer camp fees: 35,000 baht. Special discount for HeadStart students.
Students will be divided into the following age groups:
Group A: Early Years and Reception
Group B: Years 1-3
Group C: Years 4-6
Group D: Key Stage 3
Group A will enjoy a fun, Activity Camp with an emphasis on phonics and English conversation through play. Group B, C, and D's camp will be planned as an Intensive English Camp in the mornings, with Sports, Arts and other activities planned for the afternoons, as well as one big outing per week. (New students to HeadStart, as well as EAL students will be recommended to attend this summer camp. All HeadStart students are welcome to join. Outside students are also welcome to join the camp for 35,000 baht)