08 Dec 2016
Weekly
6 years ago
Weekly Update 15
Announcements
| | |
| --- | --- |
| 14 Dec | Christmas Market between 2:00-3:30 pm./Last day of term for Secondary |
| 15 Dec | Foundation Christmas Morning between 9:00-11:30 am. |
| 15 Dec | Parent Consultations For Year 7-8 |
| 15 Dec | Last day of Term 1 for Foundation and Primary students |
| 16 Dec | Last day for Football and Swimming Academies |
| 16 Dec | Parent and Teacher consultations for Foundation/Primary/Year 9, 10 and 12, 13 |
| 09 Jan | Academies begin practice |
| 10 Jan | Foundation ASP Sign Up Fair |
| 11 Jan | Key Stage 1 ASP Sign Up Fair |
| 12 Jan | Key Stage 2 ASP Sign Up Fair |
| 13 Jan | Secondary ASP Sign Up Fair |
| 16 Jan | ASP's Begin |
Into the Woods
Congratulations to the production crew and cast of Into the Woods who performed for a full house on the 8th of December at 6:30 pm. More news and details of the show, as well as photos, will follow in next week's update.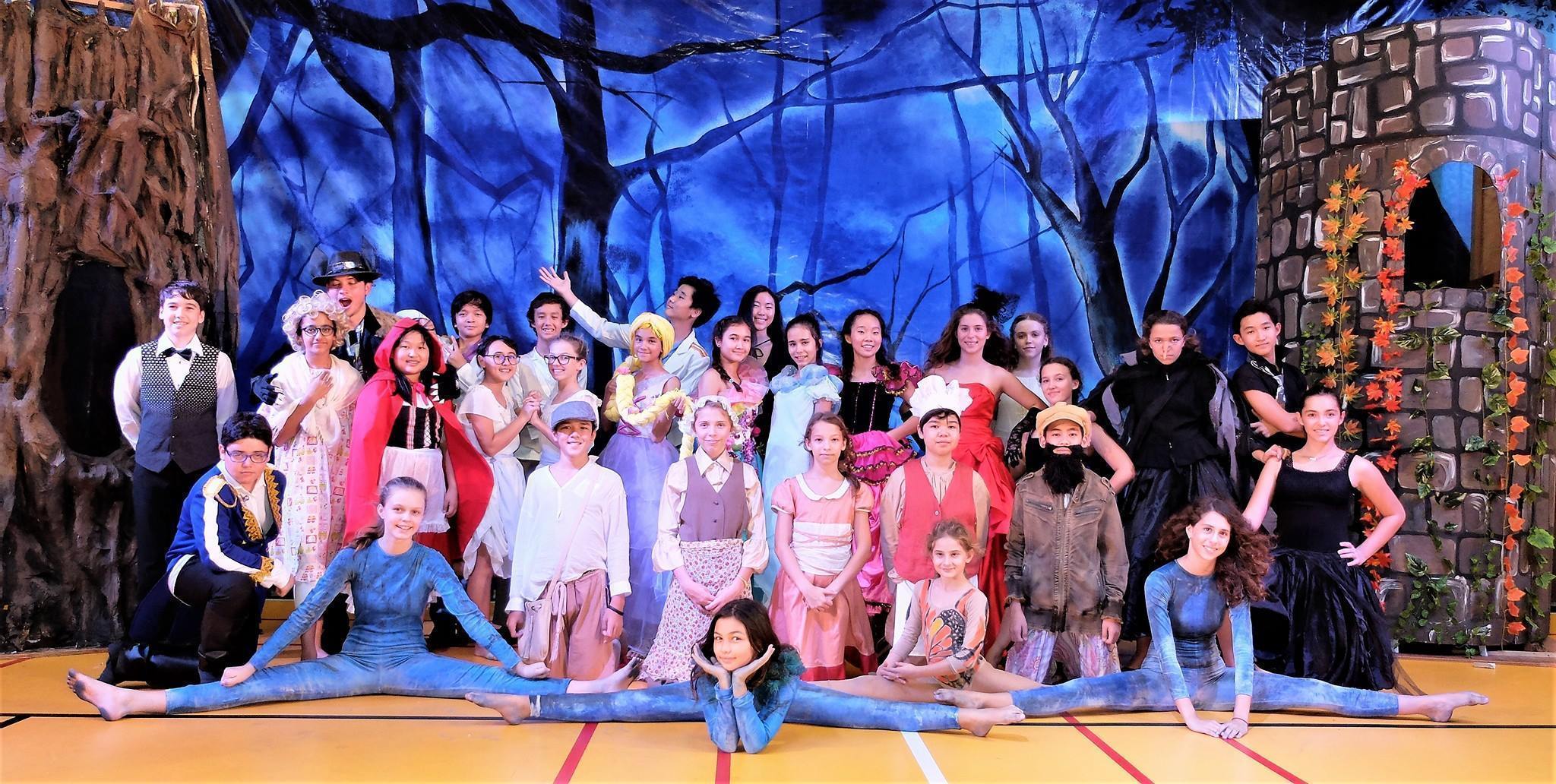 His Majesty the King's Remembrance Assembly
HeadStart held an assembly in honour of His Majesty the late King Bhumibol Adulyadej for the occasion of his birthday. Year 9 - Year 11 students prepared a song called 'King of the Land' accompanied by a Thai modern dance. The song is truly meaningful as it is a tribute to the King who tirelessly worked during the 70 years of his reign and who was so dearly loved by all of his people.
Christmas Market 2016
On the 14th of December we will end the day with a Christmas Market starting at 2:00 pm and finishing at 3:30 pm. There will be traditional carols, foods and drinks as well as a visit from Santa and his elves. Along with many items for sale, children will be given coupons for drinks and snacks that they can use on the day. Parents can obtain food and drink coupons from the front office. We look forward to celebrating this festive time with you! Please note that school buses will depart from school as usual.
After School Programmes for Term 2
The after school programmes (ASPs) for next term have been uploaded to the school website. Please pay close attention to the details as a number of classes have been adjusted. http://headstartphuket.com/after-school/free-programmes-for-2016-2017
ASP Sign Up Fairs for next term are mentioned in the calendar above
Students who have been recommended to take academic boosters classes will be emailed between the 12th-17th of December (next week). You will then be able to plan your choices over the holidays.
Students in the Dance Academy must email Ms. Fabienne ([email protected]) in order to confirm a place for next term.
Students who are already assigned to the Football and Swimming Academies do not need to sign up again. We will keep the groups as they are. Timings for practice have not changed.
Parents and students who are interested in the French language programme next term should visit Primary Language 4 classroom between 3:00 and 4:00 p.m. Monday the 12th of December. The teachers from Alliance Francaise will assess your child with a short evaluation paper and some conversation. Don't miss it if you are serious about a place for your child.
Book Fair - Book 53
We are very pleased to inform parents that Book 53 will be with us in school again next week from 12-14 December. Due to the Christmas Market taking place at the same time, Book 53 will be located on the Primary floor. Please take the time to visit the Book Fair, as Book 53 normally bring a wide range of highly engaging books. What better present to give someone at Christmas?
Library Reminders
A reminder to students and parents with over due library books to please return them as a matter of urgency. From the beginning of this academic year we have been charging 5 THB per day for overdue books. There are some students who have fines over 100 THB and even though they have been informed about the fine, they have not returned the book or paid the fine. This will result in the student not being able to borrow any more books from the library. Parents please could you check with your child if they have any books to return or fine to pay and encourage them to visit the Library during the last week of term to see Miss Mai.
We are very happy to loan books over the Christmas holiday, so please do feel free to visit the library next week and take out some books, to encourage your child to keep reading during the Christmas holiday.
Improved Road Safety in Front of School
As a result of negotiations with the Department of Rural Roads we have been informed that a budget of 799,000 Baht has been approved for the improvement of safety features on the road in front of the school. We have been advised that the project will reach completion in time for Term 2.
House News
The Year 2 had a House Sports Skills Competition this week. It was very exciting and extremely competitive. Here are a few of the children in action, showing some of the skills they have developed over the term. The final photo is all of the participates, showing how much they enjoyed the competition!
Results: Winners by only one point were the Yellows 131 pts, 2nd Blue 130 pts, 3rd Green 4th Red
Foundation News
Mrs Scott
Foundation Christmas Morning
Christmas is fast approaching and the final preparations for our Christmas Morning are being put in place. Our Foundation Christmas Morning will be taking place on Thursday 15th December. In order for all parents to enjoy the morning comfortably, we will run the event over two different time slots. So, if your child is in Pre – School or Early Years, their festive hour will take place between 9:00 – 10:00 am.
If your child is in Reception, their festive hour will take place between 10:30 – 11:30 am. The festive hour includes some singing, Christmas art activities in the Indoor Learning Centre and some Christmas refreshments in the Foundation Dining Hall. In order for all parents to enjoy the morning, please try and attend only at the time your child's class will be performing.
Parent / Teacher Consultations
Don't forget, next Thursday will be the last day for students in Foundation and Primary. Parent / Teacher consultations will be held all day on the Friday. Signup sheets are now available on the classroom doors, so if you haven't made an appointment yet to speak with the class teacher, you can do so by filling in the sheet on your child's classroom door.
Late Pick Up
Just a gentle reminder that school finishes for Foundation students at 2.40 pm. As from Monday of next week, and running into the next academic term, children collected after 3.00 pm and not attending an ASP will be taken to the Foundation Dining Hall to wait for collection. Between 2.40 - 4.00 pm each day, the Indoor Learning Centre is used for late pick up for registered children only, who have siblings in various ASPs around the school. If you are running late for picking up your child next week, please make your way to the Foundation Dining Hall.
Sickness in Foundation
We have recently had some students who have experienced some sickness and diarrhea, with a high fever. Please can I ask all parents to ensure they pass any medical information on to myself and the class teacher as soon as possible, so we can monitor any viruses and be extra vigilant with all students. To help prevent the spread of germs and bacteria, please ensure your child washes their hands, with soap, every morning when entering the department. We have two sinks by the gate and it is imperative that we continue with this system in order to maintain a clean department.
Please be reminded of our sickness policy which covers vomiting and diarrhea: Children with diarrhea and/or vomiting should be kept off school until at least 48 hours after their symptoms have gone. Most cases of diarrhea and vomiting in children get better without treatment, but if symptoms persist, seek advice from the hospital.
Year 2 French students learned about 'Noël' and created their own Christmas story book. They were very excited to bring them home to tell the story to their family!
Primary News
By Mr Whittaker
Next week is the last week of this term, and of 2016! - It has been a long term and I know everybody is looking forward to the Christmas holidays for a well deserved rest and recuperation.
In Foundation and Primary the last day of school for our pupils is Thursday 15th December.
Friday 16th December is our Parent Teacher Conferences, where parents, with their children, will be able to meet with their child's Homeroom teachers and discuss how they have performed this term, both in and out of the classroom, and have some targets set for further improvement next term.
The sign-up sheets are all on the Homeroom doors and appointment time slots are quickly being filled; if you have not managed to come to your child's Homeroom yet to make an appointment please do so early next week.
As well as the Homeroom teachers there are also all the other teachers that teach your children available for you to meet as well - Thai, Mandarin, French, Computing, Art, Music, PE and EAL; Mrs Scott, Mr Khan and I will also be available to speak to during the day.
Year 3 Yellow had a great time sharing their knowledge on Ancient Egyptian farming, gods, pharaohs and mummies!
Congratulations to the students who won Student of the Month in Primary for good effort and work in Science!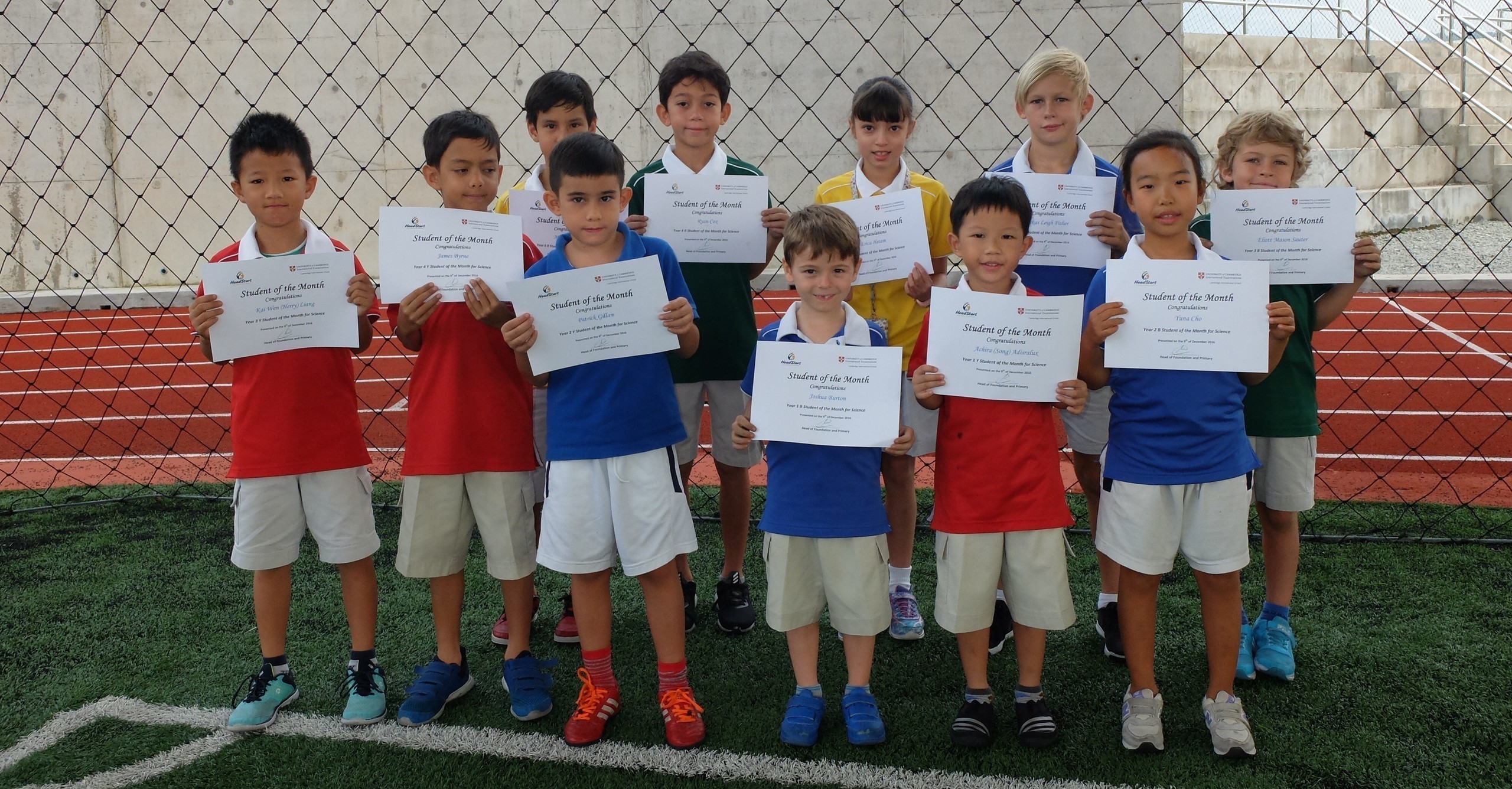 Secondary News
By Mrs Mason
Parent Teacher Conferences
I am pleased to remind you that your children should have now have made their appointments with their teacher for the end of term one parent conferences. These will take place during the day on the 15th December for year 7 & 8 and 16th of December for years 9 ,10,12,13 with afternoon and morning slots provided. Year 11 will have their parents evening after the mock examinations and they will receive their results at this event. The parent conferences are an opportunity to collect your child's term one report and also speak to teachers regarding your child's progress. Please ensure you come prepared with any questions for staff and that where possible your child is also present. In lessons this week and next students will be completing their teacher and self-assessment sheets and reflection on the learning for the term.
Outbound Field Trips
While the Year 7 Barge trip to BKK/Ayutthaya is now fully booked there are still a few spaces left on our educational and exciting Outbound field trips for years 8 & 9 that will be heading off in April 2017. These trips are a chance for students to build soft skills for life outside of the classroom. The year 8 trip is particularly exciting as it has both a science and a community service element. The community service element is extremely important when applying to universities and colleges around the world I would recommend your child attends. More information on the service provider http://www.bigoutdoorsthailand.com/about-us
P.E. Department News
Football News
Last weekend saw the big football event of the year with the the SE Asia International Schools BISP soccer 7s tournament. Over 140 school teams from over 50 different International schools in SEA took part in this prestigious event. A highly competitive two days of football followed for our 4 HeadStart teams against some very strong opposition throughout. It is a testament to the quality and standard of football we are producing at HaeadStart as two out of our four teams finished in the top two in their leagues and went on to the knock out stages. Our U 13 reached the quarter finals eventually losing to the overall winners of the event but finishing a very credible 5th place out of all U13 sides.
Our U9 team got through to the semi-final of the cup before being narrowly defeated, they then went on to play in the plate competition and won it! A special mention to Sean Corley who won 'Best Player' for the Under 9's. Our u 11 whilst not winning the main cup competition went on to win the bowl competition. So all in all a great two days of football where our boys certainly held their own and did the school proud. Well done to all the boys who played and represented the school so well and thanks to all our coaches: JR , Eric , Chai and Mr Carter for all your hard work too.
Let's Go AquaPanthers!
Bangkok Patana feeding frenzy swim meet- Here we come! This weekend sees our swim academy team travel to Bangkok for the SEA International schools swim meet at Patana school. More information to follow next week from coach Zack Brown but for now we wish all our academy swimmers the best of luck this weekend.