Chaofah Weekly
6 years ago
Weekly Update 15
Dates for Your Diary
Upcoming events can be found on the HeadStart calendar on the website School Life → Calendar but we have outlined upcoming events here for easy reference.
| Date | Time | Event | Location |
| --- | --- | --- | --- |
| 9-10 December | All weekend | DoE Silver Group 2 Training | Ao Yon beach |
| 11-12 December | All weekend | DoE Bronze Group 2 Adventurous Journey | Ao Yon beach |
| 12 December | 8:15 am | Thai Parent Meeting | Secondary Hall |
| 13 December | 9:00-9:30 am | Foundation Christmas Performance | Sports Hall |
| 13 December | 2:00-3:00 pm | Year 1-3 Christmas Performance | Sports Hall |
| 13 December | 8:10-11:30 am | Secondary Sports Day (Athletics) | Track and field |
| 13 December | 3:25-5:00 pm | Y9,10,12,13 Parent Teacher Conferences | Secondary Floor |
| 14 December | 3:25-5:00 pm | Y7 and 8 Parent Teacher Conferences | Secondary Floor |
| 15 December | 2:30-5:30 pm | Christmas Activities & Market | Atrium/Dining Area |
| 16 December |   | School Holidays |   |
| 08 January |   | First day of Term |   |
HeadStart, in conjunction with Phuket Island Radio, made the first delivery of Christmas gift shoeboxes to the Life Home Project Foundation. Can you imagine the happy smiles of the little children opening them up and discovering so many treats. Thank you again for your support with the Christmas shoe box appeal.
Our Christmas gift shoeboxes are reaching many little children around the island. On Thursday Fiona Scott and helpers visited Baan Pitak which is a home for children whose mothers are imprisoned. This was a highlight for them as they opened the boxes and discovered special treats!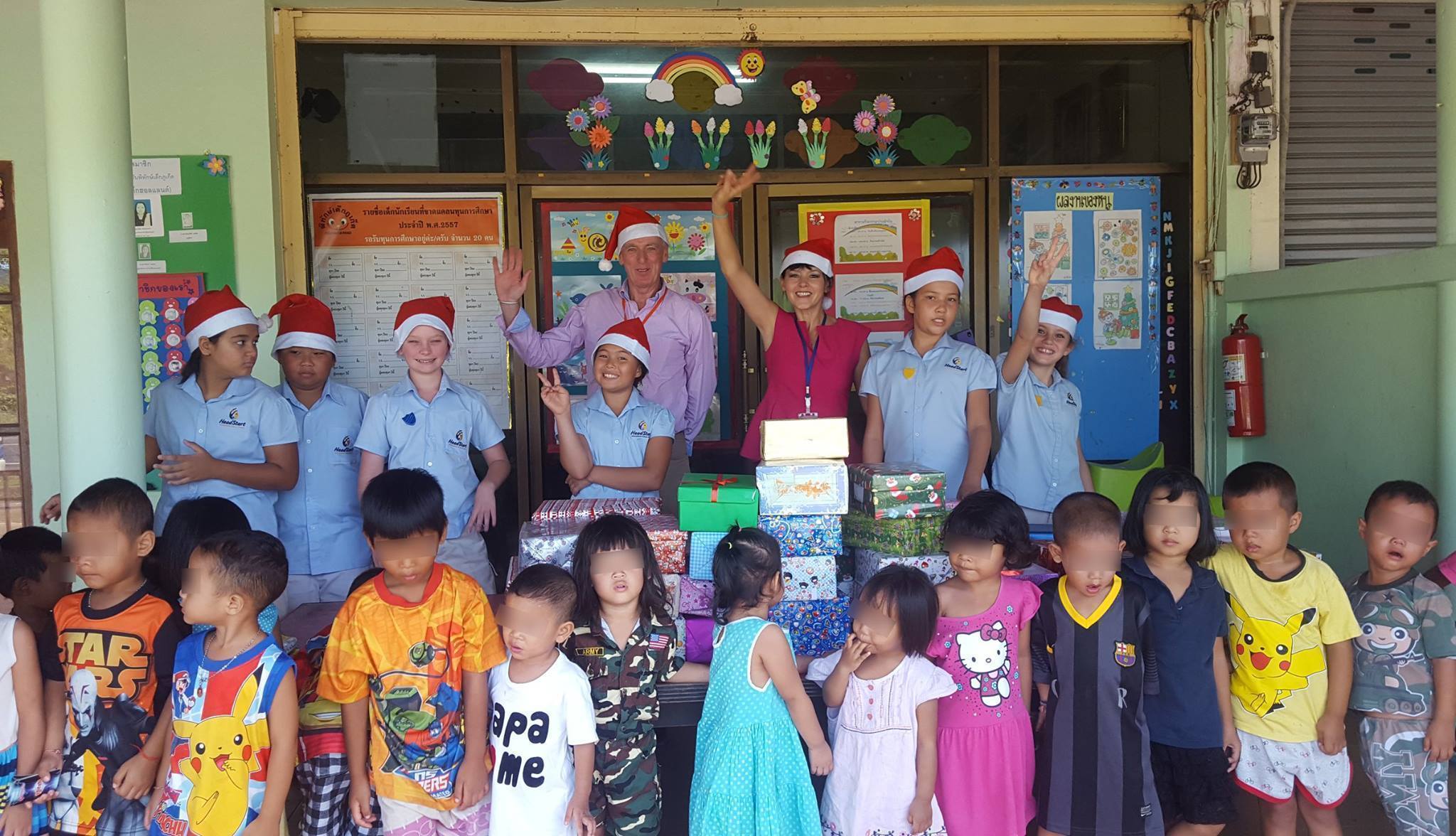 Christmas Market Good News!
On 15 December a HeadStart van will be travelling up and down the main road picking up and dropping off parents and children between 2:00-5:00 pm. Just flag down the bus and get a safe and quick ride to the event. If you cannot see the bus, call 076-612876 for assistance.
Remember…the Christmas Market is on 15 December between 2:30-5:30 pm. We welcome everyone to dress in Christmas colours on this festive day and to support the community by coming along to hear the children sing and dance, as well as to buy some delicious food, drinks and little treats presented by local businesses.
Some of the businesses presenting are: Torry's Ice Cream, Bella's House Bakery, Lemoni Jeanne (organic cosmetics), Chalong Bay Rum, Bannabed, House and Home (Christmas decoration and toys), 'Clean Foods', handmade toys, cup cakes and cakes from 'Pun Pang Pen Pung', necklaces and Christmas decorations by Ms. Dominique, home made sausages by 'Organic Pork', Brownies by Leonardo Pirrera, 50 Fly trampoline club, Taiwanese Bubble Tea, Nana Bowls and souvenirs by Tian.
Don't forget to visit the 'Active Learning' table where students have made lovely little Christmas souvenirs in their lessons for only 20-60 Baht. All money raised will go to 'Soi Dog' which is a Phuket based foundation for stray dogs.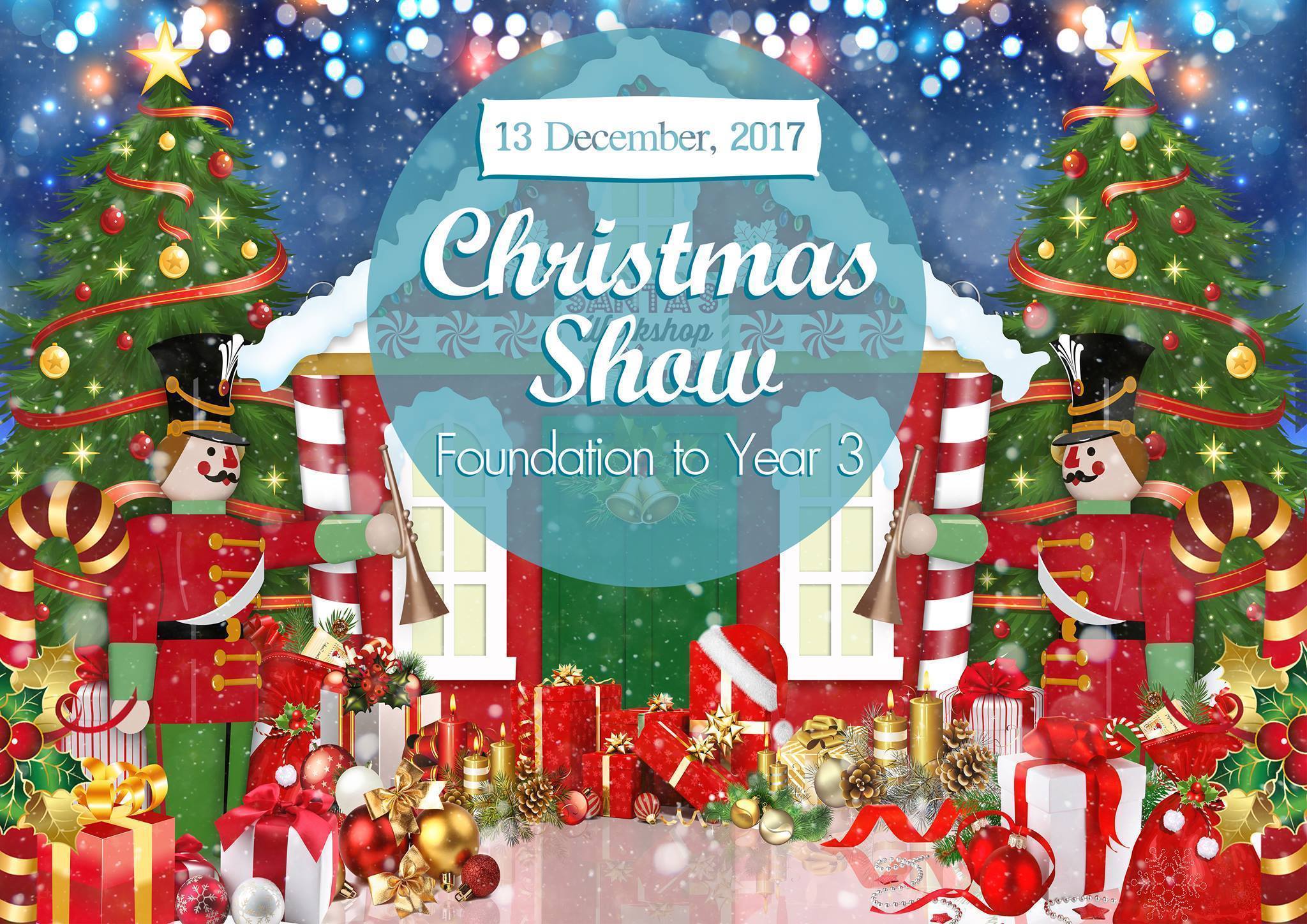 Foundation Christmas Performance Programme
By Mr Andrew Whittaker, Head of Foundation and Primary
Children in Foundation and Years 1, 2 and 3 are busily practising for their Christmas production which will be performed during the school day on Wednesday 13th December; I look forward to seeing you all for what promises to be two fun and exciting shows.
Teachers are requesting that parents drop off their child and then leave to avoid large crowds of people that are not directly involved in preparations. Fot this purpose, we have organised a waiting area (for Foundation parents) in the dining room where you can have a morning cup of coffee, tea and a light snack while you wait.
No seating reservations need to be made for the performance. The area for parents to sit will be the middle section and will be clearly marked.
Please also be advised that the school has organised a photographer for the event. A full album of photos will be available on the Facebook page one week after the show.
Foundation Performance Programme:
08:00—Bring your child to their Homeroom so they can prepare for the show.
08:15—Parents are welcome to a Christmas Parent Coffee morning in dining room while you wait.
09:00—Parents please take your seats in the Sports Hall.
09:05—Performance begins.
09:40—Students are accompanied back to classrooms. Parents please wait to leave once students have already left the hall.
Year 1-3 Performance Programme:
01:45—Parents please take your seats in the Sports Hall.
02:00—Children are seated in their places in Sports Hall.
02:10—Performance begins.
03:00—Performance ends: students will make their way to the classrooms to change clothing.
03:05—Parents leave after students have left to collect their children from classrooms.
---
Thai Parent Meeting Invitation
By Kru Nee
I would to invite the Thai parents for a meeting on Tuesday, 12th December at 8:15 am in the Secondary Hall. I will be giving a presentation about end of term 1 reporting, exams scores and progression markers. Parents are also welcome to give their suggestions and feedback about the school to the Thai management team on that day.
---
Term 2 and 3 ASP Booking Information
By Ms Anisa Van Der Laan, ASP Manager
Everything that you need to know regarding booking ASPs for Term 2-3 can be found here. If you require additional information please contact me by writing to [email protected] or visit me in the front office.
All free ASP classes that are booked for Term 2 will continue through until the end of the academic year. There are 11 weeks of ASP activities in Term 2 and 7 weeks of ASP activities in Term 3. Fee paying activities are booked and paid for by the term. Secondary students can now book their own ASPs through the Pupil Portal. Parents must book for Primary children. Remember it's NOT first come, first serve. The system will allocate activities randomly based on order of choices.
| ASP Dates for your Diary |   |
| --- | --- |
| 01 December | ASP lists are published |
| 18 December | ASPs 'Open for Preview' on the Portal |
| 1-9 January | Booking Phase 1: enter your choices |
| 10-13 January | Booking Phase 2: Admin access only |
| 13 January | Check the Portal for your ASP Enrolment |
| 15 January | ASPs begin |
| 15-28 January | Bookings Phase 3: for anyone who missed sign up |
After 29 January There is absolutely no switching, changing or new bookings until the end of the academic year. Exceptions will be made in specific cases such as if a student has been moved out of a Booster.
---
Greetings and Reminders from Head of Secondary
By Ms Elizabeth Mason
I would like to take this opportunity to wish you a happy holiday and Christmas season. I hope you have a wonderful time with family and friends. We have been extremely busy in Secondary with exams and reports and look forward to all the Christmas events on Friday 15th December including our popular Christmas Market. Thank you for all your support with your child's learning, wishing you all a very merry Christmas and a prosperous new year!
Before that, please make sure you book your PTC appointments with staff to discuss your child's progress this term on either the 13th or 14th of December depending on your child's year group.
Upcoming Mock Examination Period
This is a reminder that the Year 11 mock examinations will take place on Monday the 15th-19th January 2018. The Year 12 and 13 mock examination will take place on Monday the 26th of February until 2nd of March, 2018.
---
Book Fair
Between Monday and Wednesday there will be a book fair on the Primary floor. This is a good time to purchase something to read for the holidays. Come and check out Mam Books 53 next week.
---
Foundation Visit from Santa
By Ms Fiona Scott, Deputy Head of Foundation
We are inviting all parents with children in Foundation, to send in a book so that Santa can give this as a gift to your child. Please buy a book (not toys) of your choice, wrap it and write your child's name on it. Once you have completed this, give the wrapped and labelled book to the Homeroom Teacher before Wednesday 13th December.
Parents are welcome to come and take photos when Santa visits between 10:00 - 11:00am. If you cannot attend we will also be taking plenty of photos and will put them on the HeadStart Facebook page for you to see and share with your family.
---
Term 1 House Winners!
By Nick Carter, House Coordinator
Last week the Weigh Your Waste winners were the Red Phoenixes; wasting only 3kg of food! The House Quiz winners were also the Red Phoenixes. Primary activity winners (Balance, Boogie, Buddies), were the Green Dragons. The final Term 1 House points were announced during Monday's flag raising ceremony. Firstly, the Merits winners were the Yellow Cheetahs -
Yellow Cheetahs 3,172 Blue Tigers 3,053 Red Phoenixes 3,012 Green Dragons 2,923
However, the overall scores were announced, and I'm delighted that last years 4th placed House have won the competition in Term 1. So, very well done and many congratulations to the… ###THE BLUE TIGERS!!!
The Blue Tigers (from Year 1-13) will attend their House Winners Prize, in school, on Friday, 15th December from 08:10 until lunch time. There will be lots of fun activities in store. Please wear your House shirt and P.E. shorts on the day!
Student News
Early Years are developing their balancing skills in a P.E. lessons. The children explored balancing using different body parts while keeping their bodies still and stretched. By Ms Fiona Whittaker
Reception stars of the week
In Reception Blue: Tuana for brilliant work in segmenting and blending in phonics and JaJah for a big improvement in her recall of letters and sounds.
In Reception Yellow: Pun for an amazing effort in every activity this week and trying so hard in phonics. Jazzy for brilliant maths work and a super positive attitude.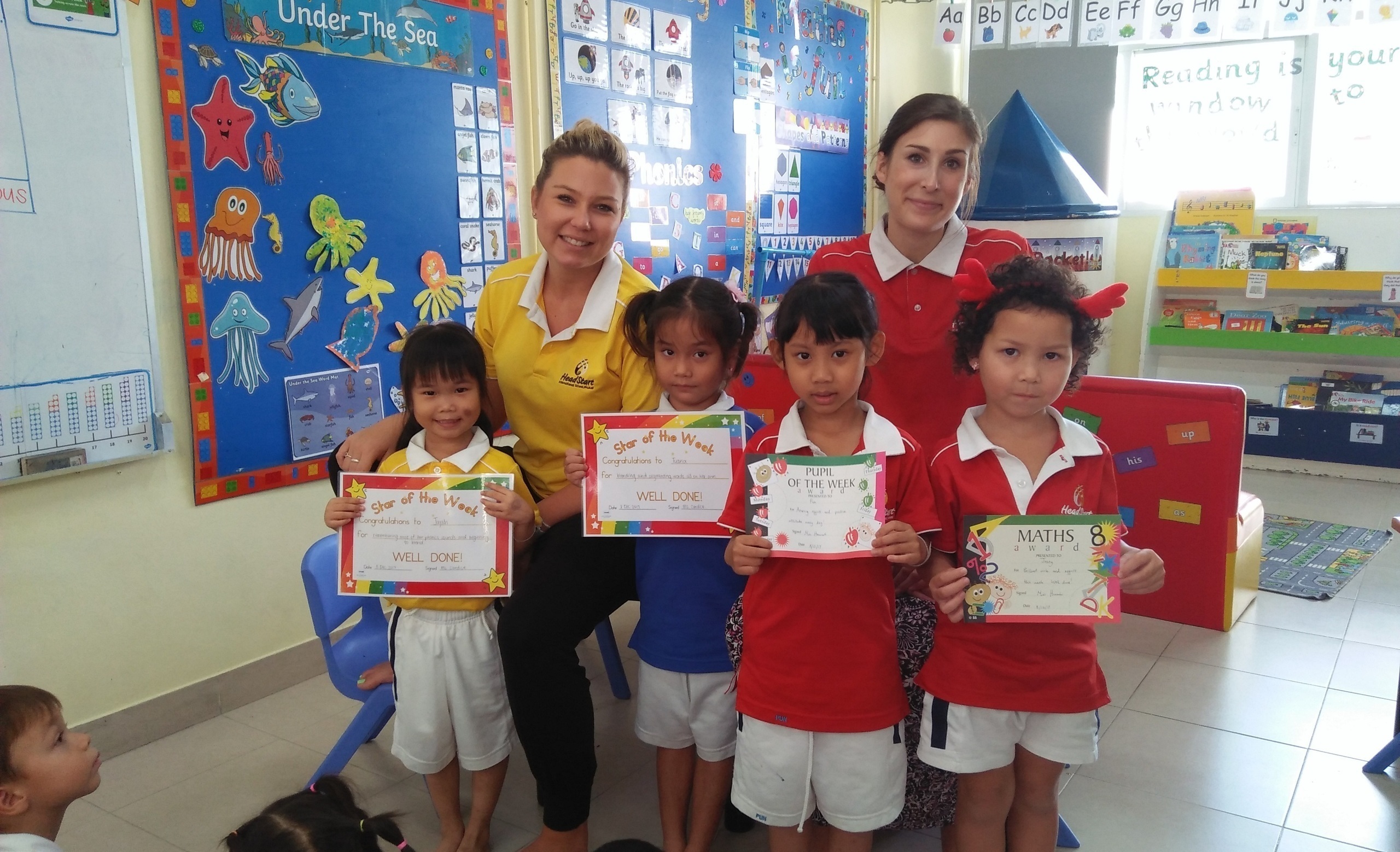 Thank you Tito in Year 2 Yellow for helping in the library everyday at break time. Tito has been awarded a certificate from our Librarian for his diligence!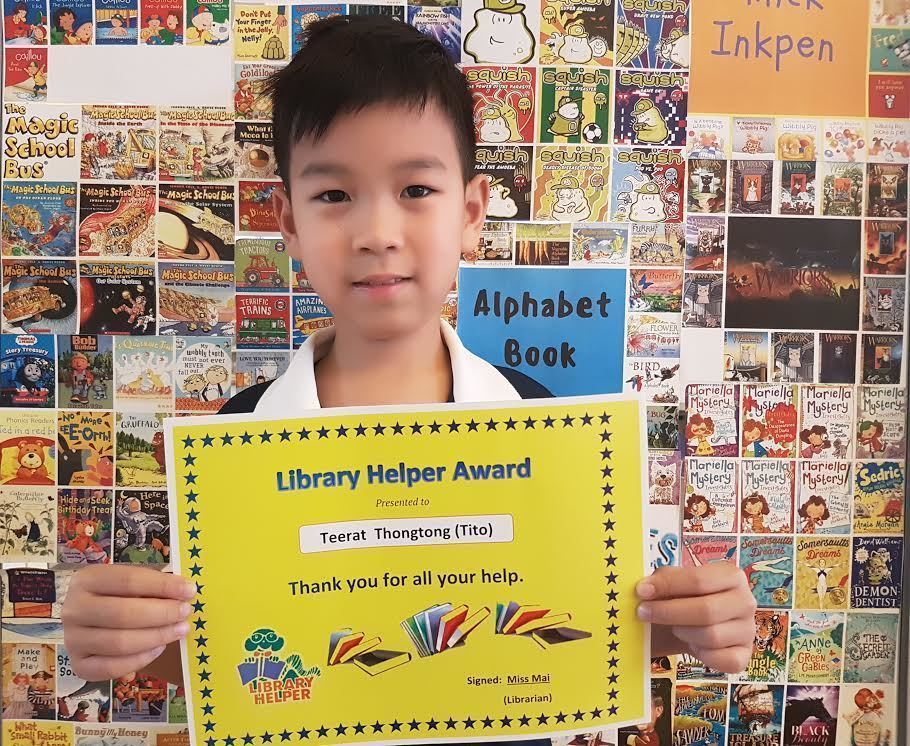 The HeadStart Thai dancers were invited to perform a Thai traditional dance at a Vichit local festival on 26 November. The dancers did very well. Well done to Jom, Jie Jie and Ten Ten. By Kru Nee
Year 6 Yellow have been learning about growth mindset and wanted to share what they had learned with the school as part of their assembly. This song sums up having a positive attitude and confirms the idea that we should all strive to be the best versions of our self that we can be. By Ms Sophie Webb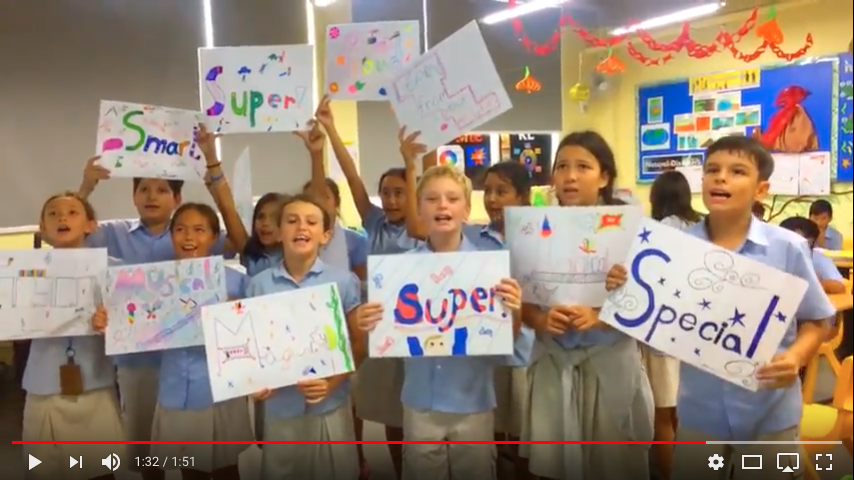 ---
Year 10 Visits Phuket News
Y10 students recently visited Phuket News to see how the exciting, frenetic and adrenaline-fueled world of print and digital media works. Students sat around the editorial table, visited the television green room and even went out live on the radio. The visit ended with a message recording and free baseball caps. By Mr Dixon
Student Experience
By Marco Bokobza in Year 12
During the half term break I was able to attend and assist some surgeries at the Bangkok Phuket Hospital. This was one of the best experiences I could have ever had! I felt really privileged to be able to see what I saw while being only 16 years old. This experience convinced me of what I want to do in life. I now know I want to become a doctor: specifically either a cardiac surgeon or cardiac anaesthesist and to help others while following my passion. This is also now motivating me to get the grades I need to enter a top medical university.
---
The school's Rock Band, 'South Burrito', run by Mr Cramp's Monday Rock Club ASP, performed a great set on Thursday lunchtime and what a talented bunch they are! They opened with some blues, playing BB King's classic "The Thrill is Gone' with Ben Caspi on keys and vocs. After that, Dasha Gorodtsova sang a lovely rendition of Coldplay's "Paradise" and the set ended with Nick Gold rocking out to AC/DC's "Back in Black". With a solid backing band, including Dhanesh Wigneswaran and Innes Alexander sharing drum duties, Jonathan, Eliot Lovotti and Nick Gold on guitar, Ben Caspi on piano and Mr Atkins on bass, expect to see more from South Burrito! By Mr Richard Cramp