Chaofah Weekly
7 years ago
Weekly Update 16
Merry Christmas to the HeadStart community!
On the 14th of December we enjoyed HeadStart's first Christmas Market. It was a great time of festivity as we were treated to our singers and dancers performing in the atrium, a visit from Santa and his elves as well as over 25 booths selling interesting as well as delicious treats.
Appreciation for Teachers and Staff
HeadStart would not be the success that it is today without the hard work that each member of staff shows on a daily basis. Being a teacher or staff member is sometimes a thankless job. It's healthy to step back and take time to think how grateful we are for the people who dedicate so much of their lives to the betterment of our community.
We often take for granted the very things that most deserve our gratitude. ~Cynthia Ozick
In appreciation of the good job teachers and support staff had a beautiful day out on the water on the 10th of December, 2016.
Into the Woods
The 8th of December saw our first HeadStart CAPA (Creative and Performing Arts) Academy performance. Thirty of our most talented students took part in the show Into the Woods Jr. Our actors, singers and dancers thrilled the audience with this enchanting tale.
The show was produced by our head of CAPA, Erika Cramp in collaboration with our talented CAPA team: Acting Directors Joel Adams and Hayley Milner, Music Directors Jackie Feliciano and Erika Cramp, Choreographer Fabienne Mester, Costume Design Myriam Adams and Props and Stage design by Jody Leow, supported by Wasana Promtong and Angela Sornhiran.
Our dedicated group of students rehearsed tirelessly to ensure that HeadStart, yet again, raised the bar and showed what we are capable of. Well done to all involved.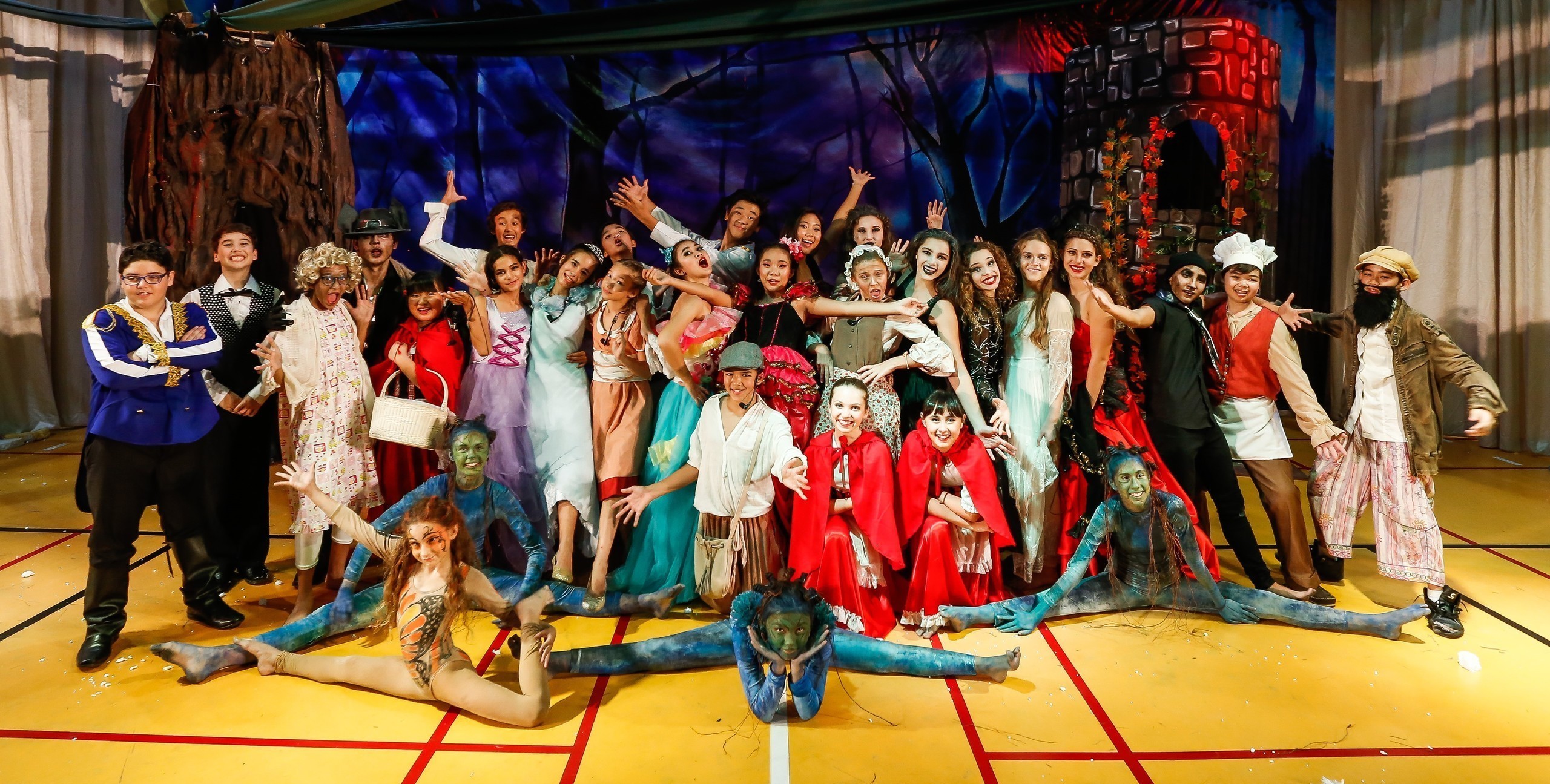 House News
By Nick Carter
Well, what a fantastic term of House competitions! I am delighted to have been a part of organising the events, which continue to go from strength to strength. The final inter House sports competition were the Year 3, 4, and 5 Speed Burnball, which was won by the Green Dragons, The Yellow Cheetahs, and the Yellow Cheetahs respectively. The students also took part in their House Xmas activities and the winners were The Green Dragons with a massive 50 points! Final scores for term one will be announced during flag raising the first week back after the Xmas break.
I would like to take this opportunity in wishing all the students, staff, and parents a very Merry Christmas and a wonderful New Year!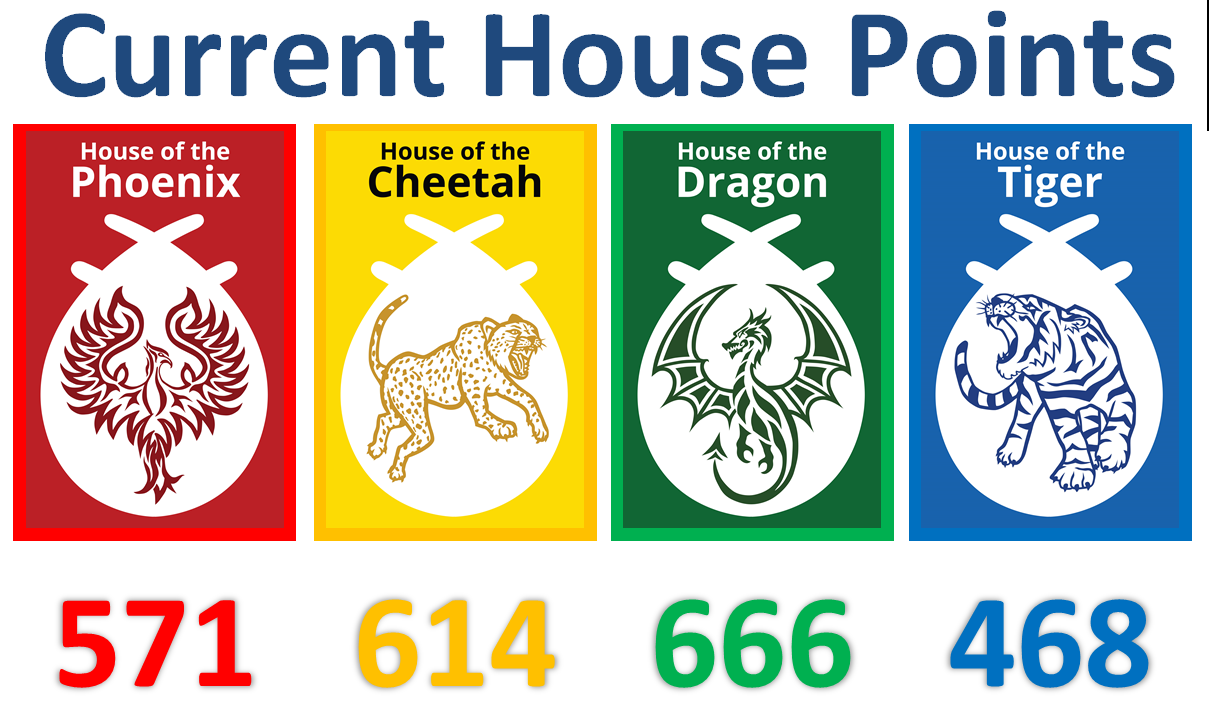 Foundation News
Reception students enjoy a House Sports Day
Primary News
Year 4 Yellow made seed paper. Placing seeds into mashed up paper for planting later.
Merry Mathematical Christmas from Year 4! The children used their knowledge of coordinates to plot points which created a Christmas tree.
Making Crepes in French class was so much fun and yummy too!
In French class we wrote Christmas cards in French to our families back home.
Year 5 Blue have been creating Christmas pictures using only their hands and feet!
Secondary News
By Mrs Mason
Firstly a Merry Christmas and a prosperous new year to all parents, students, teachers and stakeholders.
This term has been wonderfully productive thanks to my fantastic team of hard working and dedicated teachers. Year 11 will now be focused in term 2 on their mock examinations starting with an introductory assembly on the 9th of January. Year 9's will begin to think about which option subjects they will choose going forward into Year 10. Please see the calendar for the option process.
We had a very healthy turn out at the parent conference days and it is a delight to see so many parents truly committed and interested in their child's academic and pastoral progress. Please remember teachers are available through email and happy to answer any questions regarding students' progress throughout the academic year.
Thank you to all of you for helping to make my job as Head of Secondary so interesting and rewarding. I am extremely happy with the school's progress during my first term in post and hope to continue with consistency and the smooth running of the school to ensure our students have the best outcomes in all areas.
A Day Out for Year 9–Ms Milner
This Tuesday, the Year 9's went on a field trip to the Phuket Mining Museum in Kathu. They learnt the rich history of mining in Phuket and how the industry helped Phuket thrive in the 1800's. Students also saw transport and living styles of the late 1800's. Many students took interest in the clothes, shops and the fact that in those days Chinese men believed that if they had long hair it would saw they were healthy so they wouldn't cut their hair. To finish the field trip they had a quiz that contained information that they learned about on the trip.
Sports and P.E. Department News
Swimming News–By Mr Brown
The weekend of December 9th, the AquaPanthers took 48 of their own on their first team travel trip to Bangkok for the annual Patana Tiger Sharks swim competition. The days were long, but that did not prevent our team from dropping time and scoring points! We had over 288 personal best times and placed 10th out of 17 teams from all over Asia! Our swimmers did a spectacular job and are really starting to turn some heads at the pool. We are really excited for term 2 and to to continue progressing as a team! ​