Chaofah Weekly
7 years ago
Weekly Update 17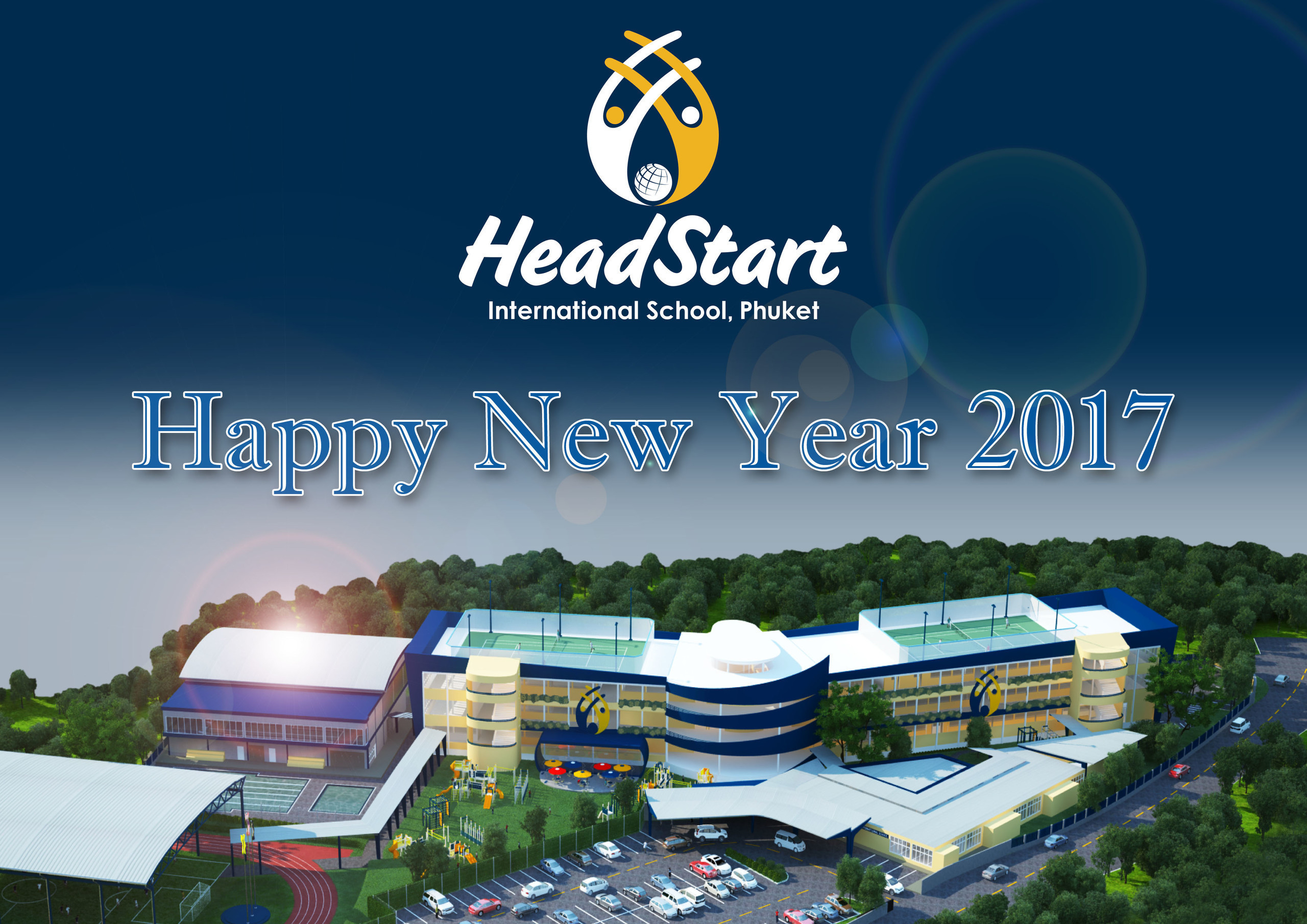 Dear parents and guardians, Happy new year and best wishes for good health, wealth and happiness for 2017! We are sure that students and teachers have benefited from the Christmas break and are now ready to get back to work.
---
Announcements
Dates for Your Diary
Events can be found on the HeadStart calendar on the website School Life → Calendar but we have outlined the main ones here for easy reference:
| | |
| --- | --- |
| 17 January | Thai Parents Meeting: Presentation about Princess visit |
| 19 January | Visit from Her Royal Highness Princess Maha Chakri Sirindhorn |
| 20 January | Wear House Shirts |
| 25 January | Thai Parents Meeting |
| 25 January | Student Council Meeting |
| 27 January | Wear House Shirts |
| 03 February | Theatrix Presents: Mixed Up! 5:30 pm |
| 04 February | Theatrix Presents: Mixed Up! 4:00 pm |
---
After School Notice
Thank you to all those who showed up to the ASP Sign Up Fairs this week. Overall, each of them ran smoothly with many happy students signed up to clubs and sports of their choice. We saw further success with the improvement of giving a 'priority coupon' to students who had 2 mandatory boosters and only one choice left, allowing them to move to the top of the sign up in one ASP of their choice. Lists of all ASP classes will be posted on boards in the Atrium by Monday afternoon, and will remain posted for one week. You can refer to these lists to confirm your child's ASPs.
Anyone who missed their Sign Up Fair is welcome to sign up or leave a request form in the front office. We will continue to accept sign ups for the next 2 weeks, until the 27th of January, after which we will only accept new students or students who have finished a booster course.
As in previous terms students are allowed 3 free ASPs (only), without exceptions. If students have more than 3 ASPs we will have to remove them from one. If you are interested in additional activities we also provide a wide range of fee paying activities including dance, gymnastics, Judo and tennis.
ASPs will continue through the 2nd and 3rd term until the end of this school year. For further inquiries, please speak with Anisa Van Der Laan or email [email protected]
---
Primary Supply List for School
This is a reminder of the items that parents should send their Primary age children to school with:
Year 1 and 2
Complete change of clothes
Water bottle
Cup, toothbrush, toothpaste
Swimming equipment for swimming day: swim suit (no bikinis), goggles, towel, shampoo, sunscreen, swimming cap
Wear your P.E. uniform on P.E. days
Year 3–6
Water bottle
Protractor
Calculator
Pocket Dictionary
Pencil case: mechanical pencil, normal HB pencil, ruler, eraser, sharpener, red, blue and black pen, glue stick, scissors
Box of colour pencils
Swimming equipment for swimming day: swim suit (no bikinis), goggles, towel, shampoo, sunscreen
Wear your P.E. uniform on P.E. days
---
Student Toilets
This is a reminder to please only use adult toilets that are clearly marked above the doors with acrylic signage. It is prohibited for adults to use the student's toilets. Thank you for your attention to detail.
---
Update Allergies and Contact Details
If you have updated any personal information over the festive break, please ensure that any updated information is passed on to the school office.
---
SCORE Programme Information
Many Secondary students are already benefiting from Mr Yip's enthusiastic coaching sessions on Monday morning and on Wednesday after school. If you haven't already, check out what he has to offer in the following flyer or contact him directly at [email protected]
Theatrix Presents: Mixed Up!
A cozy, family-friendly event that will take place in the Secondary hall on Friday, 3rd February at 5:30 p.m. and Saturday, 4th of February at at 4:00 p.m. Tickets - 100THB
Come and see:
How the First Letter Was Written a hilarious look at caveman problems and how to solve them.
The Show Must Go On go backstage at a high school production where everything goes wrong!
A Surprise Visitor with his pocket sized orchestra!
This is your chance to see HeadStart teachers and students like you've never seen them before. Seats are limited, so get your tickets early, starting next week at HeadStart admin office or from Joel Adams at [email protected] or call 093-6490066.
'The Gruffalo' Presented by Foundation to Year 3
The Foundation to Year 3 students and teachers will be working hard to practice so that they can present 'The Gruffalo' the show on the morning of the 16th of March, 2017. The homeroom teachers will be contacting parents regarding a costume budget so that they can make orders. Parents who wish to assist in the preparations can contact the Homeroom teachers.
Year 4-7 will be presenting a drama production called 'Super Stan' in Term 1 of next year.
---
Trash Hero Phuket–Get Involved!
Help keep Phuket beautiful for a chance to win prizes! Trash Hero invites all students in Phuket to sign up to their challenge! Education is at the heart of Trash Hero's initiative and we would like to invite the students from HeadStart to take part in the 'Trash Hero Phuket Student Challenge'. Any student from Phuket under the age of 18 can take part. All they have to do is follow the instructions on the poster below.
There are also prizes for runners up! Thanks for reading, Trash Hero Phuket.
House News
Please remember that students should wear their House shirts every Friday.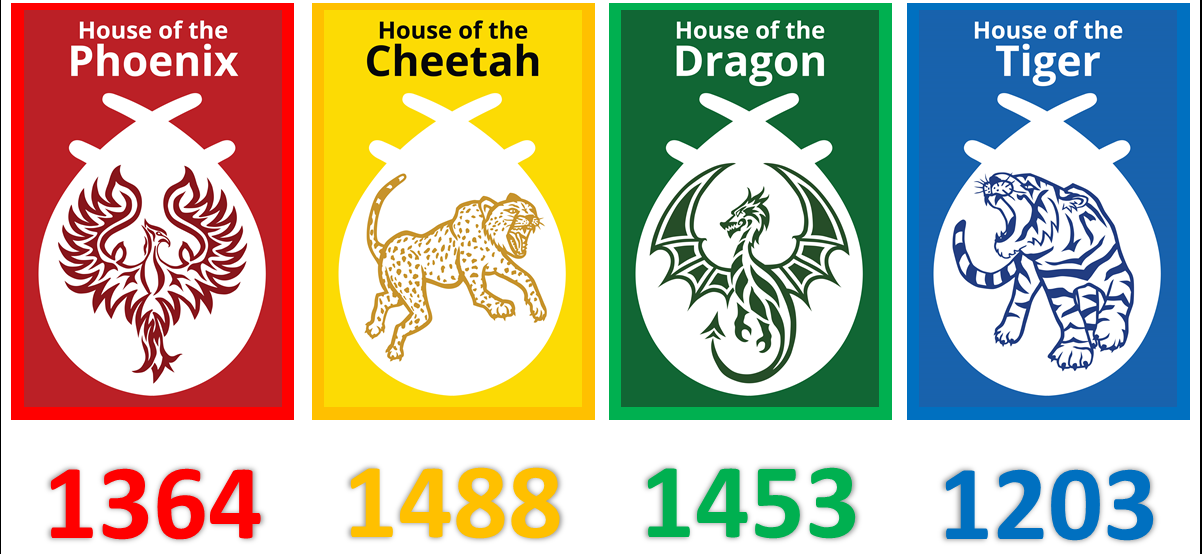 Foundation News
By Ms Fiona Scott
Happy New Year and a warm welcome back to all of our students and parents. It has been lovely to see all of our children have returned and settled back into school life with ease and enthusiasm, with many holiday stories to share. I would also like to welcome our new families to the Foundation community and look forward to fun and successful year ahead.
Nurse update
We will now have Nurse Kaew stationed on the Foundation gates every morning to monitor the temperatures and hand washing of all students before coming into the Foundation building. For students who arrive after 8.15, please ensure that you visit the nurses office before coming into the Foundation department. We thank you for your continued support in this matter.
Term 1 Reports
Please be informed that all reports can be accessed on the school parent portal at www.headstartphuket.com.
P.E. and Swimming
As the weather is becoming warmer and drier the children will be preparing for Sports day which is scheduled to take place later in the term. More details will follow, however please can you ensure that your child comes to school with the correct footwear for P.E. Crocs, sandals or flip flops are not suitable for P.E. lessons and could cause your child to fall over during practice sessions.
Recyclable materials
We are on the lookout for your clean, junk materials. If you have any small cardboard boxes (cereal boxes, toothpaste boxes etc) please can you keep them and drop them off in the Foundation corridor.
Preschoolers enjoyed making a nest for their birdies…
Early Years are now learning about 'The Farm'. The children have had lots of fun playing in the small world farm area, playing 'Duck, Duck, Goose' and buying and selling ice cream in our dairy farm shop! Ms Bellis
We think some Dinosaurs came to visit us in Reception class….we didn't see them but they left a footprint!!!! It was very big, but we weren't scared. We counted how many of our shoes fitted inside it to work out how much bigger than us it was. We fitted 38 of our shoes into one dinosaurs footprint! Ms Drew
Primary News
By Mr Andrew Whittaker
Welcome back to all our existing families and a warm welcome to those new members of the HeadStart community - I trust you all have had a very enjoyable and restful holiday.
We had our Primary assembly to launch this new term on Tuesday morning and it was lovely to hear from the children what they had been doing over the Christmas holidays. It was a good opportunity to go over our 3 Guiding Principles:
Self Reliance

Positive Thinking

Leaving people and places in a better state than when you find them.
The children gave examples of how this can be put into practice here at school. We also took inspiration from the large pictures hanging up on the Sports Hall walls of famous athletes and we read through their comments of how hard work, dedication, following your dreams and having good manners enabled them all to achieve their goals.
This is going to be a very busy term ahead of us and without wasting any time our pupils have begun their studies in earnest. Our Year 6's will need to be fully focused in order to ensure that they are doing their best in preparation for their Cambridge Checkpoint exams which they all have to look forward to.
Year 2 have been enjoying their maths lessons with Mr Cuesta
Year 4 are changing the state of matter
Secondary News
By Ms Elizabeth Mason
This week until the 27th of January the Year 11 mock examinations will take place. The results from these will be analyzed and give us our total predicted grades for 2017. Between the 17th and 22nd of April we will offer targeted revision sessions for students of year 11,12 and 13. This will be during the second week of the Songkran break.
Students in 6th Form will take their mock examinations in February and then students will be applying for university as appropriate.
Year 9 will start the options process in February making their decisions in March. Booklets will be given to students and parents for their consideration. Year 9 students will also prepare for their check points at the end of the year.