Chaofah Weekly
6 years ago
Weekly Update #2, 1 September 2017
Dates for Your Diary
Upcoming events can be found on the HeadStart calendar on the website School Life → Calendar but we have outlined upcoming events here for easy reference.
| Date | Time | Event | Location |
| --- | --- | --- | --- |
| 02 September | 3:00 pm | DoE Beach Clean Up | Mai Khao Beach |
| 02-05 September | 8:00 am | Online Open Booking Period for ASPs | Home |
| 04 September | 3:30-5:00 pm | Academy programmes begin | Pool/Football Pitch |
| 08 September | 4:30-6:00 pm | Addams Family Production Practice | Music Rooms |
| 09 September | All Day | Receive ASP Enrolment Confirmation | Home |
| 11 September | 3:30-4:20 pm | ASPs begin | See chart for location |
Parent Portal
Introducing new systems is never easy but we are pleased that with relative ease, the new Parent Portal is now operational and almost all parents are now logged in and already using the portal. A big thank you for your patience while we iron out any remaining details.
If you are still struggling to set up your account, or have questions, we have created a new tab on the website called Create Account
This tab features:
1.) The benefits of the newly implemented Parent Portal.
2.) A step by step tutorial on how to create your account.
3.) Details on how to change your personal details.
3.) A section titled 'Frequently Asked Questions'.
If, after reading the online tutorial, you have technical difficulties regarding creating an account or logging in, please contact [email protected] and we will do our best to assist you.
You will receive an email next week with more information on how to edit your and your child's basic information. But for now, a simple tutorial is uploaded on the link posted above.
---
ASPs
As has been announced, the online ASP sign ups will go live Saturday morning, 2 September, by 8:00 am and will be open for registrations until Tuesday, 5 September, 2017.
Please note that Secondary students don't yet have a portal so they must sign up for ASps with their parents. Should you require assistance in this process, please contact our ASP manager Anisa van der Laan at <[email protected]
---
Swimming and Football Academy Programme Details
The swimming and football academies will commence on Monday, 4 September, and will run between 3:30-5:00 pm. Once ASPs start on 11 September, academy programmes will run from 4:30-6:00 pm.
---
Friday Market Dates and Info for the Year
Here are the dates for the Friday Markets that will take place in the atrium once a month. The objective of the Friday Market is for the HeadStart community to be able to access products that may be hard to find, a nice treat for the weekend or to introduce an new, useful or healthy product to students and parents with the convenience of it being right at school.
Parents who wish to participate in setting up a booth to sell a product should contact the front office by writing to [email protected]. The school will provide 1-2 tables, 2 chairs and the opportunity to plug in to an electrical outlet. The space is provided free of charge.
29 September, 27 October, 24 November, 15 December (special edition: Christmas market!), 26 January, 16 February, 27 April, 25 May.
---
Addams Family Production Cast and Practice Information
The CAPA Department is pleased to announce that the secondary production of The Addams Family - young@part rehearsals are in full swing. Over 35 cast members meet every Friday to make the classic characters come to life. If your child is involved in the production, please make sure he or she is taking time to memorise lines and songs in order to be prepared for rehearsals.
We start promptly at 3:30 pm with a singing session in the Music rooms, followed by blocking and choreography in the fitness studio until 6:00 pm.
For any information, please contact Ms. Feliciano at [email protected]
List of the students in our Friday rehearsals
John Hatt, Innes Alexander, Julianna Mester, Lucy Mester, Dasha Gorodtsova, Alicia Martin, Luna Ducasse, Nutcha Phaisamran, Sophie Callens, Liza Stashevskaia, Nick Gold, Maksim Shelesttov, Alexander Ogay ,Patrick Minseo Lee , Ben Caspi, Sandi Davis, Regina Yoonkyung Lee, Stella Thipsak, Vitalina, , Jasmine Guy, Fleur Sauter, Jacen Antognoli, Jeremie Perthuis, Charlie Suzuki, Amelie Mason, Giacomo Solaroli, Shane Walters, Denis Solodkov, Aleksandra, Aneeta Mettapanyalert, Brendon Boyle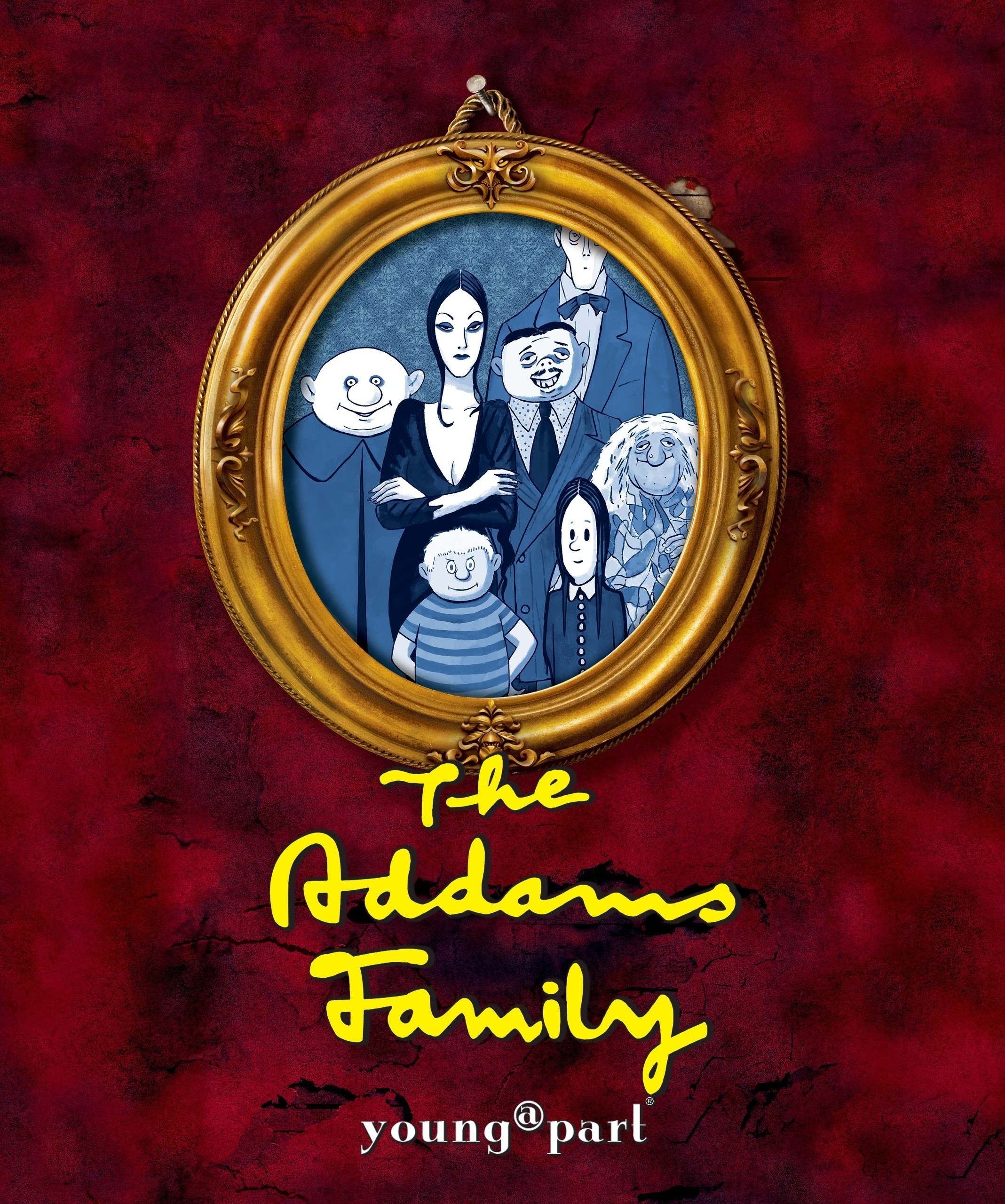 House News
By Mr Nick Carter, House Coordinator
House competitions officially kick off next week, so don't forget you must wear your HOUSE SHIRTS every Friday from now on!
Primary competitions begin during lunchtimes for year 4 (Tuesday), Year 5 (Wednesday), and Year 6 (Thursday).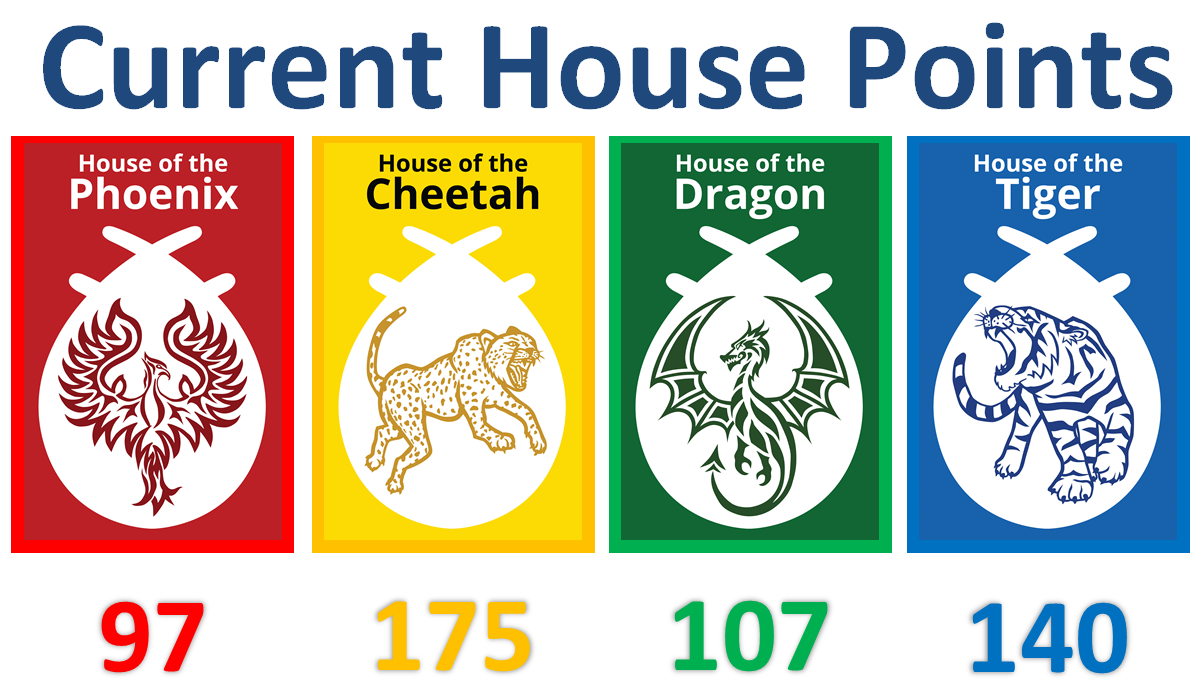 Thai Etiquette Competition 2017
On August 25th, HeadStart entered eight Thai students into the Thai Etiquette Competition at Sapan Hin stadium. The event was organized by the Phuket Municipality Office and over 200 students from Thai schools on the island competed in this competition. HeadStart is the only international school to ever participate in this event. This is the second year that our students have won high marks in the competition. A special thanks to Kru Dia and Kru Bo for the excellent effort they put in to making this project a great success!
Congratulations to these following students for their success in the competition:
Jomnang from Year 4 won 3rd place

Oscar from Year 6 won 3rd place

Tang Ton from Year 9 won 3rd place

Pailin from Year 9 won 2nd place
Foundation Department News
By Ms Fiona Scott, Deputy Head of Foundation
Enrichment Program in Foundation
Next week all ASPs across Primary and Secondary will begin for our students. To keep in line with the school day, the Foundation department will be launching an Enrichment Program for children in Early Years and Reception. From 2.30 - 3.20 pm every day, children can take part in extra activities organised by the Homeroom teachers and which will be changed on a daily basis. From Creative and Physical play to Movement, Music and Arts, children can enjoy a full range of planned activities until 3.20 pm.
---
Pre-schooler students are settling in well, being independent and getting active in PE! By Ms Fiona Whittaker
Reception Assembly
This year we have included an assembly slot for children in Reception in our weekly timetable. We will be sharing stories, looking at positive behaviours and celebrating children's weekly achievements by introducing Star of the Week for each Reception class. This week we celebrated Pleum and May May's hard work in Reception Blue and Aaron and Mighty's super efforts in Reception yellow. Well done everyone for a super start this term. By Ms Fiona Scott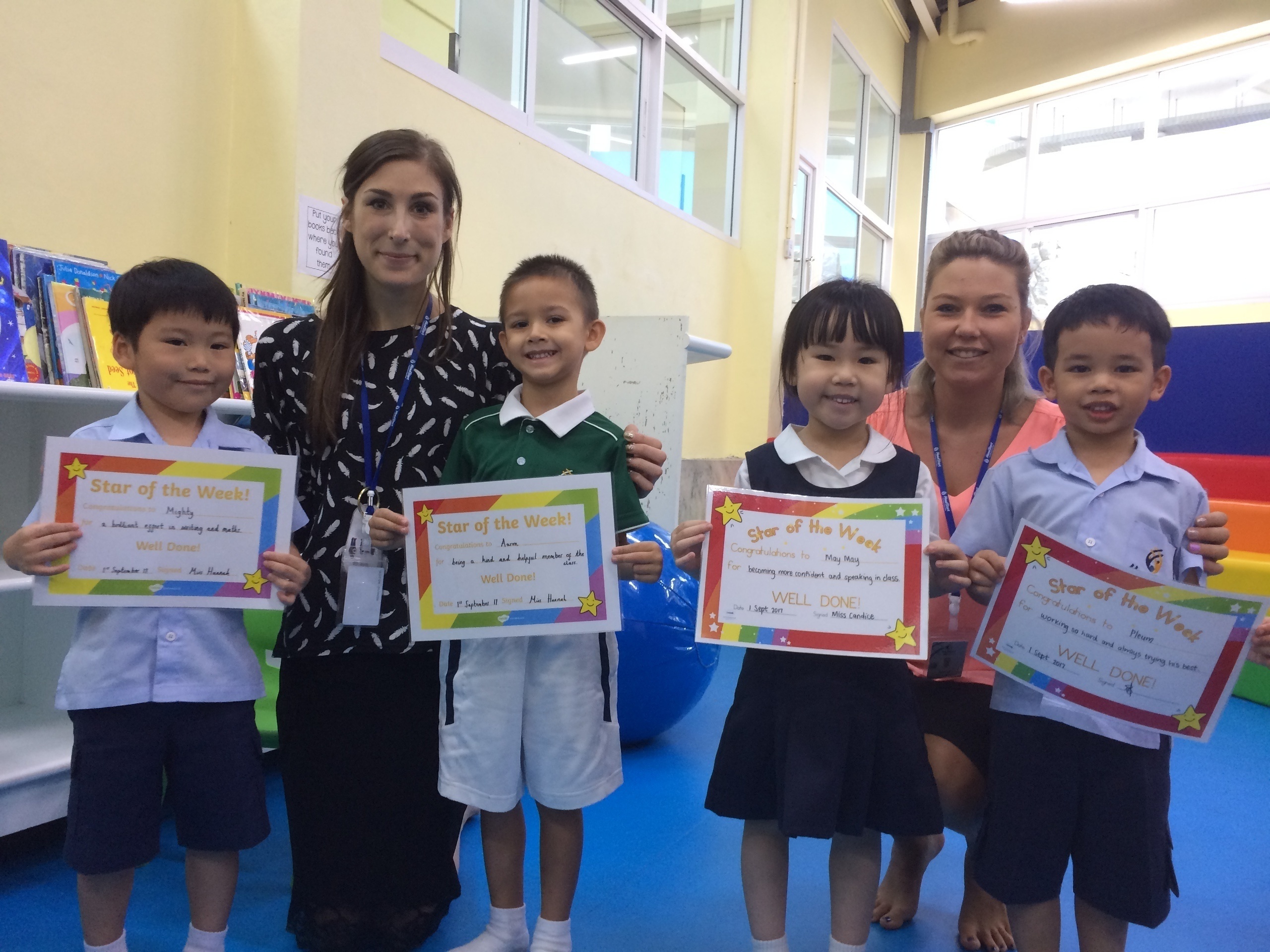 Primary Department News
By Andrew Whittaker, Head of Foundation and Primary
It seems like only yesterday that I was welcoming you all back to HeadStart ready for the new academic year and we are now already at the end of Week 2.
Foundation and Primary have had a real buzz in the air as all the children have returned from their holidays and are now settled back to school life. It has been lovely seeing how good all the classrooms are looking and how keen all our pupils are wanting to learn from their excellent teachers.
Now that the Parent Portal is up and running you will be able to see what your child's timetable is and who all their teachers are, and, as the term moves on, you will be able to follow the educational journey they will be experiencing here at HeadStart.
I wish you all a wonderful weekend with your families.
---
This week Year 5 have been developing their reading and performance skills. Through the means of poetry, our talented students have so far completed analyzing and performing 'Green man in the garden - with eyes as dark as holly, of sycamore his horns, his bones were made of elder-branch,his teeth were made of thorns.' Ms Kay Forster
Students in Year 4 were learning about Celtic Roundhouses. By Ms Katherine Dickie
Year 6 have been reading, exploring and performing a poem entitled 'The Warm and the Cold' by Ted Hughes, an English poet, this week in English. The children explored his use of similes and rhyme and when performing, considered aspects of rhythm and timing. By Mr Time Eke and Ms Sophie Webb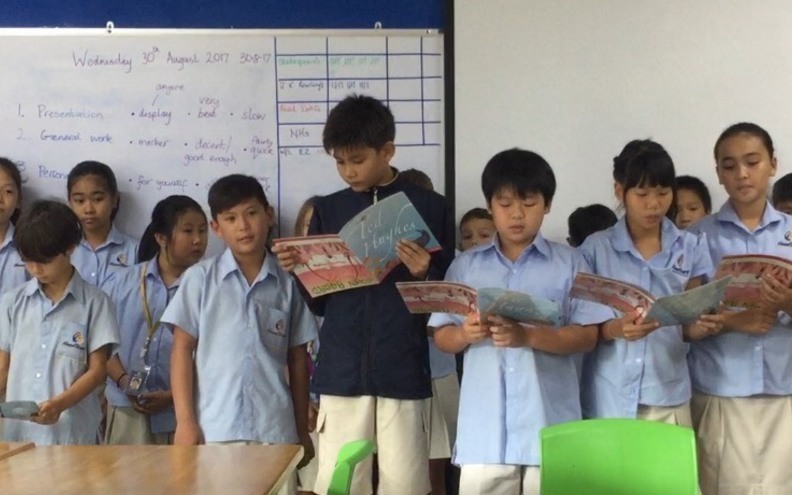 ---
Secondary Department News
Students in our new IGCSE Drama class have been exploring monologues and developing characterisation for their baseline assessments. They have been interpreting the repertoire of their pieces and developing their acting skills during the week which worked towards their solo performance. By Ms Hayley Milner
Army Training News
On the 1-20 August 2017, 15 of our Year 11-13 students travelled to Nakhon Si Thammarat to take part in military service. Everyday they trained and learned how to do run, walk, turn, shoot and cook military style. This is a 3 year course. Coach Chai
Duke of Edinburgh News
My name is Mr Duncan Peake and I would like to introduce myself as the new Duke of Edinburgh coordinator at HeadStart. I have taken over the position from Mr Onions. I have previously performed the same role in my last international school in Malawi, Africa.
At HeadStart we offer students the opportunity to partake in the Bronze award in Year 10 and the Silver award in Year 12. The Duke of Edinburgh award looks to reward students who want to develop their skills outside of the classroom and develop independent, self reliant and team working skills.
The students are required to commit to a Physical activity, Skill and community projects for an extended period of time (three months for Bronze and six months for Silver). For example a student may choose to do Swimming, learn to play the piano and beach cleaning around Phuket.
As well as committing to these activities students need to complete an adventurous journey. For Bronze student this is for 2 days a 1 night where they will go kayaking and stay in tents on beach on a deserted island! For Silvers this is for 3 days and 2 nights where the students will go sailing. Dates for these trips are published in the school calendar.
The most challenging aspect of the award in the past has been students committing to a community based project. We are helping the students achieve this by working with the charity Trash heroes. Students can volunteer to clean beaches on the weekend and the school is providing transport from school to the beach and back again. If your child is involved the dates and times are below.
| Date | Time | Location |
| --- | --- | --- |
| 02 September | 3:00 pm | Mai Khao Beach |
| 09 September | 3:00 pm | Layan Beach |
| 17 September | 3:00 pm | Patong Beach |
| 23 September | 3:00 pm | Nai Yang Beach |
| 30 September | 2:30 pm | Bang Tao Beach |
| 08 October | 3:00 pm | Karon Beach |
Important Info for Tomorrow's Beach Clean Up
Ages: Year 10 and 12
Transportation: The bus will leave at 3:00 pm from HeadStart and will return between 5:45 - 6:00 pm.
Contact for Mr Peake, DoE Coordinator: 0937414375
More information can be found on the Trash Heroes website or Facebook page.
The Duke of Edinburgh award is not for everyone and is not compulsory. If you wish your son or daughter not to be involved then please contact me [email protected]. Also if you have any other questions regarding the award please do not hesitate to contact me. I look forward to working with you to help your child achieve their Duke of Edinburgh award.
---
Around the Island
Save the date 7th November from 9am to 2pm. There will be 5 hours free flow of food and beverages, fashions on the field as well as amazing prizes to be won! For more information and the reservation of tickets, please contact [email protected].
Dress code At the races. Venue to be confirmed. More information coming soon!
All proceeds from this event will go to the Good Shepherd Charity and Phuket Has Been Good To Us.