28 Apr 2022
Weekly
1 year ago
Weekly Update #24, 29 April 2022
Upcoming events can be found on the website under School Life → Calendar and are outlined here for easy reference. Good news! Our term 3 dates have already been uploaded to the school calendar so that you can plan your summer. If you have questions or require further assistance please email [email protected]
| Date | Time | Event | Who for? | Location |
| --- | --- | --- | --- | --- |
| 21 April - 10 June | Timetable | External Exams (IGCSE, AS & A Level) |   |   |
| 03 May | 8.30-9.30am | Phonics Workshop | Early Years/Reception Parents | Primary Hall |
| 05 May | 8.15am | UPrep Talk 7: Applying to UK & Europe | All interested parents | Primary Hall |
| 10 May | 8.15am | Russian Speaking Parents Meeting | Parents | TBA |
| 12 May | 8.15am | UPrep Talk 8: Applying to US & Canada | All interested parents | Secondary Hall |
| 14 May | 9.00-12.00pm | Saturday Thai Culture Club | Thai national students |   |
| 17 May | 8.15am | Mandarin Speaking Parents Meeting | Parents | TBA |
|   | 8.15am | Introduction of Military Service Programme | Year 10 students/parents |   |
| 19 May | 8.15am | UPrep Talk 9:Applying to Australia & Asia | All interested parents | Secondary Hall |
| 23 May - 2 June |   | Year 1 to 9 GL Progress Assessments | Year 1 - 9 | Classes |
| 26 May | 8.15am | UPrep Talk 10: Show Me the Money | All interested parents | Secondary Hall |
Flag Raising Will Resume
After a long hiatus, Monday the 2nd of May will see the return of flag-raising, a long time school tradition where students gather together on the covered football pitch, stand for the Thai anthem, celebrate student's success in and outside of school as well as receive all school updates & announcements. Parents who wish to come and observe are more than welcome. We simply ask that only students and teaching staff enter the football pitch area and parents try not to disturb the event by standing and watching from the outside of the net. Many thanks for supporting us in this way.
Phonics Workshop for Early Years & Foundation Parents
We would like to invite you to attend a presentation about phonics and reading in Foundation on Tuesday 3rd May at 08:30-09:30 in the Primary Hall. This will be a great opportunity for you to understand how we begin teaching your children to learn phonics and begin reading in Foundation. -Ms Hannah Brown, Deputy Head of Foundation
UPrep Talk 7 - Applying to UK & Europe
Inviting all interested parents to come to the Secondary Hall on 5 May at 8.15am as Ms Bedi, Head of Sixth Form, presents vital information to parents regarding applying to university in the UK and Europe. If you are not able to make it, the presentation will be included in next week's update and as always, if you have questions or require assistance you can contact Ms Bedi by writing to [email protected].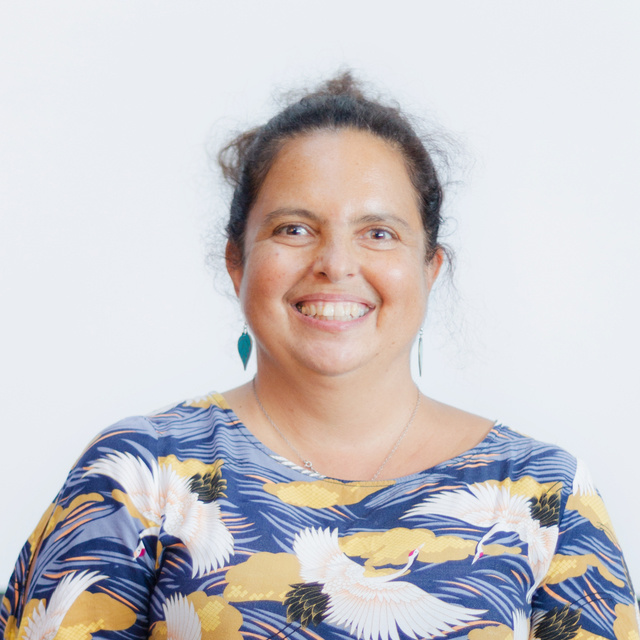 Stephanie Costa
School Counsellor
[email protected]
My name is Stephanie Costa and I am originally from Lisbon in Portugal; this will be my 7th year in Thailand and my 2nd year at Headstart. I studied at Brighton University in the UK where I obtained a Masters in Social Work and at The College of New Jersey in the US where I was awarded a Masters in Counselling. I completed my Postgraduate Certificate in Education at Sunderland University in the UK. I lived in the UK for many years where I worked as a child protection social worker and I have always found motivation in supporting others in whatever ways I could. Before becoming a social worker, I worked with refugees applying for asylum, in development work in Africa, with prisoners supporting them before release, advocating for people with mental health issues, for the probation service with high risk offenders, and as a School Counsellor at a couple of International Schools in Bangkok. I also had a successful private counselling practice in Phuket for 3 years which I closed to work full time at Headstart. I love reading, cooking, swimming, diving and am looking forward to another year at Headstart connecting with students and parents. "People are just as wonderful as sunsets if you let them be" When I look at a sunset, I don't find myself saying, "Soften the orange a bit on the right hand corner. I don't try to control a sunset. I watch with awe as it unfolds". From A Way of Being by Carl Rogers, 1980.
Tips for Talking! For parents and carers
You're never too young to talk about mental health
Give your full attention: We all know it's horrible to be half-listened to.
Keep eye contact, focus on the child and ignore distractions.
Calmly stay with the feelings that arise: It can be our automatic reaction to steer away from difficult emotions.
Take it seriously: don't downplay what the child is saying or tell them they're "just being silly". Resist the urge to reassure them that everything is fine.
Ask open questions: such as "How did your day go today?" This will help to extend the conversation.
Offer empathy rather than solutions: show that you accept what they are telling you but don't try to solve the problem.
Some ways to start a conversation about feelings might be: "How are you feeling at the moment?" "You don't seem your usual self. Do you want to talk about it?" "Do you fancy a chat?" "I'm happy to listen if you need a chat."
Make conversations about mental health a normal part of life. Anywhere is a good place to talk; in the car, walking the dog or cooking together. Model everyday talk about feelings such as by talking about a TV character's feelings.
Check your body language. Try to keep it open and relaxed and make sure you come down to the child's level. Remember we are all different: Respect and value the child's feelings, even though they may be different to yours. Look for clues about feelings: listen to the child's words, tone of voice and body language.
This week was the launch of our new lunch time Panthers Futsal League. It has been a wonderful opportunity for players of all abilities to enjoy some friendly competition during the school day. -Coach Paul Rothwell
Wednesday girl's lunchtime futsal has been going great as more and more girls are participating each week. It was awesome to see our Panthers Academy players helping and giving advice to some girls who have never played futsal before. Fantastic job everyone! -Coach Paul
BTEC and IGCSE Business students had the opportunity to speak to a very successful entrepreneur, Mr Nathan Hague who has set up Kombuchawow here in Thailand for the last two years. Nathan spoke about the inspiration behind starting the business, how his passion and positive attitude have driven him to succeed and overcome the challenges he has faced along the way. Setting up a successful business in Thailand is an outstanding achievement under normal circumstances, but Nathan has managed to do this during what has been one of the most challenging business periods in Phuket which adds to the success story. A big thank you for such an inspirational talk! -Ms Yardenna Jones
If you are interested in tasting some fantastic Kambucha made with love, get in touch with the team today! 📩 [email protected] ☎️ +66 91 823 5757
Year 5 and 6 students doing Advanced Art after school have learnt to tie-dye and enjoyed making colourful T-shirts.